Prepainted Steel Coil / Sheet

Standard

ISO,JIS,AS EN,ASTM

Grade

SGCC SGCH SGC340 SGC400 SGC440 SGC490 SGC570

SGHC SGH340 SGH400 SGH440 SGH490 SGH540

DX51D DX52D DX53D DX54D DX55D DX56D DX57D

S220GD S250GD S280GD S320GD S350GD S400GD S500GD S550GD

SS230 SS250 SS275

Width

600mm to 1500mm

Thickness

0.125mm to100mm

Zinc coating

40g/m2 to 275g/m2

Substrate

Cold rolled Substrate / Hot rolled Substrate

Color

Ral Color Systerm or as per buyer's color sample

Surface treatment

Chromated and oiled, and ant-ifinger

Hardness

Softy , half hard and hard quality

Coil weight

3 tons to 8 tons

Coil ID

508mm or 610mm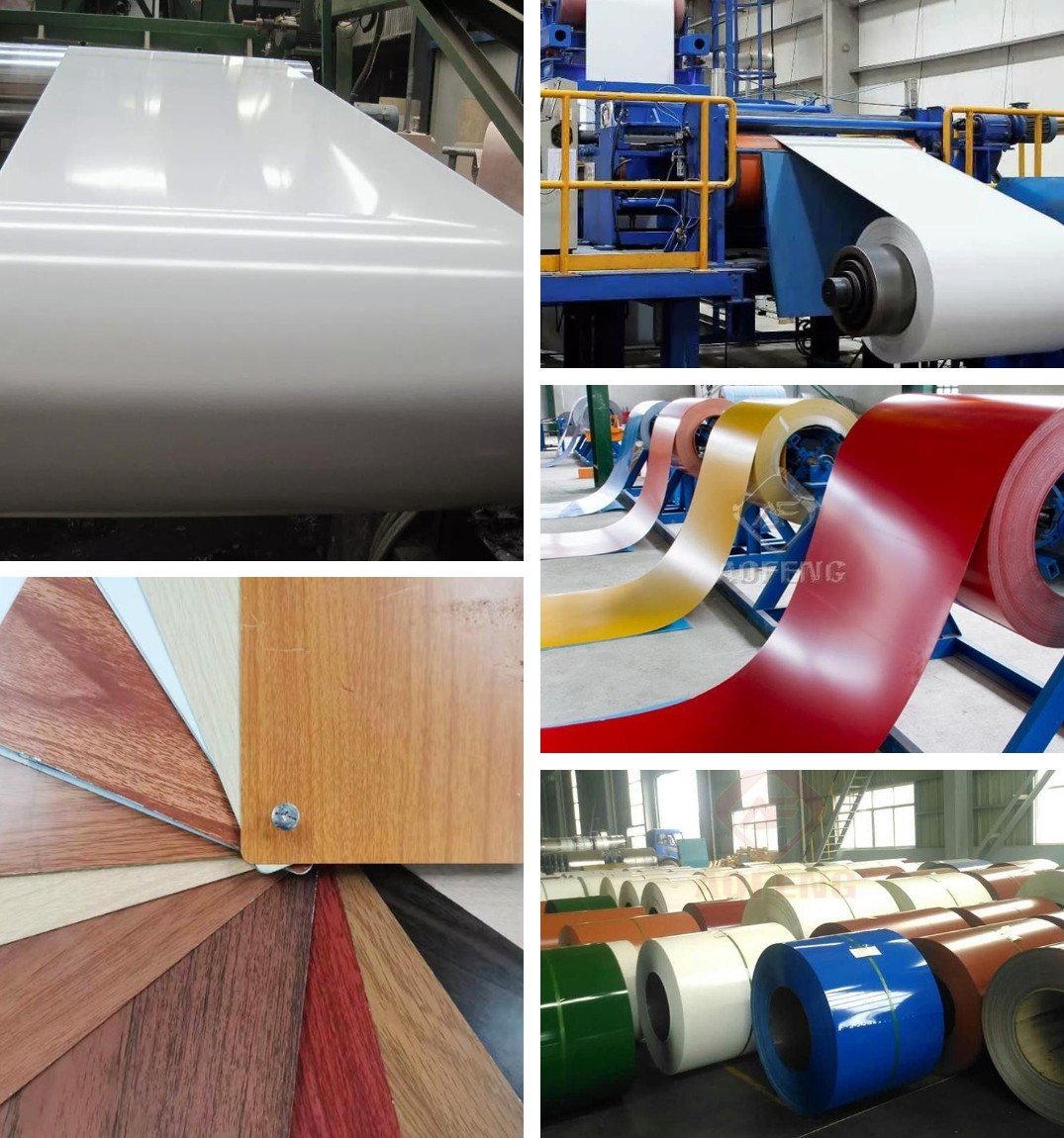 PPGI & PPGL (prepainted galvanized steel & prepainted galvalume steel) also known as pre-coated steel or color coated steel coil, It is a product made of hot-dip galvanized steel sheet, hot-dip galvalume steel sheet, electro-galvanized steel sheet, etc. After surface pretreatment, one or several layers of organic coating are applied on the surface and then baked and solidified. The color-coated steel coil is light in weight, beautiful in appearance, has good anti-corrosion performance, and can be directly processed. The color is generally divided into gray, sea blue, brick red, etc. It is mainly used in advertising, construction, decoration, home appliances, electrical appliances, furniture industry, and transportation industry. The coatings used for color-coated steel coils are based on the environment in which the resin is selected, such as polyester silicon modified polyester, polyvinyl chloride plastisol, polyvinylidene chloride, and the like.


Packing Details: waterproof paper+plastic film+iron packing+bundling, or as per customers request.
Delivery Details: 17-15 days after receipt of LC or deposit.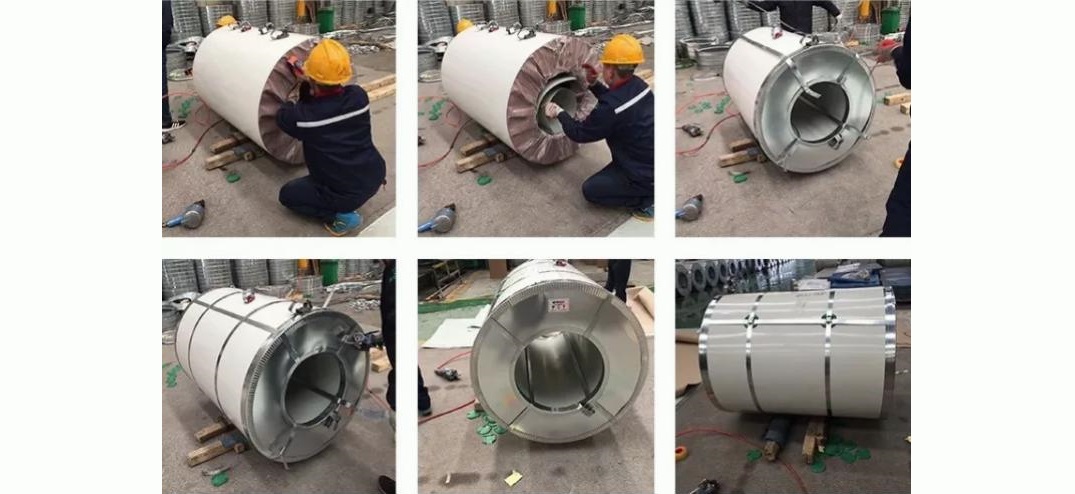 Color-coated steel sheets are widely used in construction, industry, household manufacturing, product packaging, interior decoration, and other fields.

01. Advanced equipment
Three galvanized steel coil production lines, using the most advanced equipment in China, a plant area of 30,000 square meters.
02. High-quality base steel
We choose high-quality raw materials. Our base steel comes from Baosteel, Shougang, etc., and our coating materials come from Nippon, Aksu, and other well-known international brands.
03. Output
Galvanized steel coils with a monthly output of about 5000-10000 tons, and have sufficient inventory.
04. Quality inspection
The implementation of strict quality inspection standards, products comply with ISO, SGS international standards, to ensure 100% compliance with customer requirements.
05. Fast delivery
Advanced production management process, from production to delivery, efficient and fast.
06. Sales services
We have professional sales staff in Spanish, Portuguese, French, Arabic, and Russian for different markets.

We offer different modes of transport depending on the customer's destination: rail transport and ship transport. The Shipping Mark shall consist of: Trademark, Seller's name, Product name, Applicable standards, Specifications, Package No., Contract No., Heat No., Weight of zinc film, Color, Production date, Weighing method, Net weight, Gross Weight, Consignee and Protection symbols, etc.

We are committed to exploring the international market. Our customers come from all over the world, such as Africa, Latin America, the Middle East, Southeast Asia, Europe, etc. Our high quality and low price products have won their recognition.